Hey all, in yesterday's Member Learning group meeting we talked about organisation, structure, and 'welcome' of this forum. I've remixed some slides that we created for a client that also uses Discourse, which you can find here.
Here's a mock-up I'd like to share in particular as a starting point for discussion: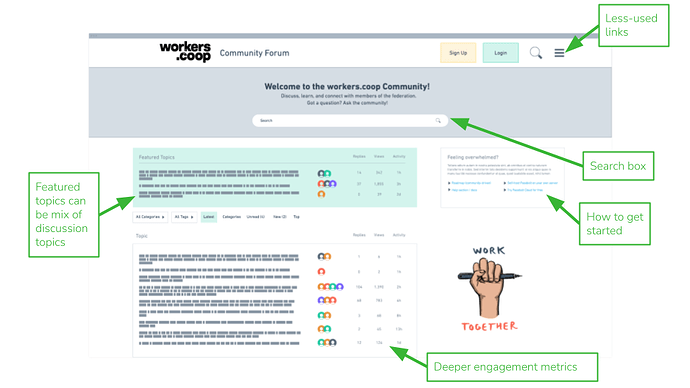 This kind of work requires some technical knowledge, but it's mainly a design thing. Anyone up for a chat about this at some point?