As many here will be aware, there have been a lot of layoffs in the tech sector recently. A few of us met last Friday to think about how we might be able to steer some of those workers into forming co-ops.
This MVP site is the result of a CoTech collaboration and is ready to share with your networks. Depending on demand we'll build it out, and potentially seek funding.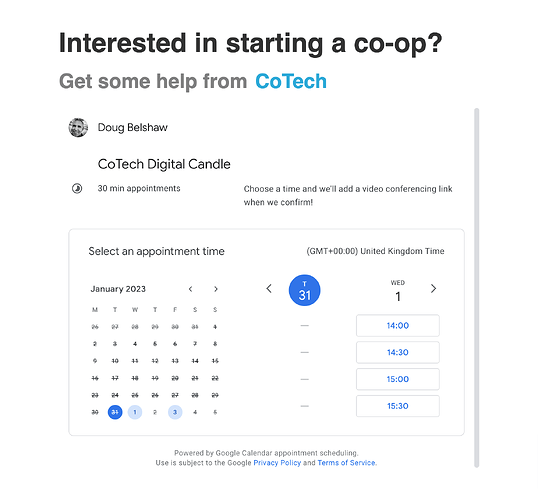 There are five people, including me, who have volunteered to take these sessions. We're co-ordinating via a chat channel on the CoTech Community forum.